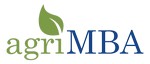 International Network for the MBA Agribusiness and Commerce
AGRIMBA networkwas established in 1995 as a successful Tempus project at Warsaw Agricultural University (now Warsaw University of Life Sciences, WULS) and the Czech Agricultural University, Prague (now Czech University of Life Sciences, Prague, CULS). Since that time the network has developed into an efficient way of upgrading the management knowledge of young managers mainly in Central and East Europe. However, the MBA is not only a way of improving the business skills of the students but also an effective way of intensifying the participating teaching staff's (mainly academics) contacts with the globalised world of agribusiness and their colleagues of the participating institutions. This two way approach is the main incentive for taking part in the programme, both for students and teaching staff. In this way AGRIMBA works as a highly needed medium of communication in the field of agribusiness between theory and practice. It is thus an effective tool in life long learning.
The network is co-ordinated by the AGRMBA Board which comprises partners from co-operating academic institutions. The Board is responsible for the development of the core curriculum and for validating the MBA degree programmes as delivered by several of the partners. The AGRIMBA is an open network to which anyone can join. AGRIMBA became a standing committee of ICA at the ICA General Assembly 2003 in Beauvais.
The network has developed the curriculum for the part-time two year MBA programme designed as a post experience degree for young managers in agribusiness and commerce. The MBA consists of a core of seven modules Economics, Management, Marketing, Agribusiness, Policy and Law, Operational Analysis, and a Thesis.
See the AGRIMBA website for the list of universities where the MBA is currently delivered
AGRIMBA has had a project funded from the LEONARDO DA VINCI Program to develop the teaching and learning materials in the MBA degree programme to a common approved standard.
AGRIMBA also has a biannual Congress
The Network has its own journal Apstract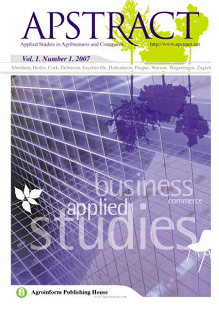 For more information:
Professor Wim Heijman
Professor of Regional Economics
Wageningen University
The Netherlands.
tel: +31 31748 3450
email: This email address is being protected from spambots. You need JavaScript enabled to view it.